Proven Track Record of Success
Michael Sheehan represents clients charged with all types of criminal offenses – from relatively minor traffic matters to homicides and sex assaults. He has tried over sixty cases to jury verdict and has a proven track record of success in the courtroom.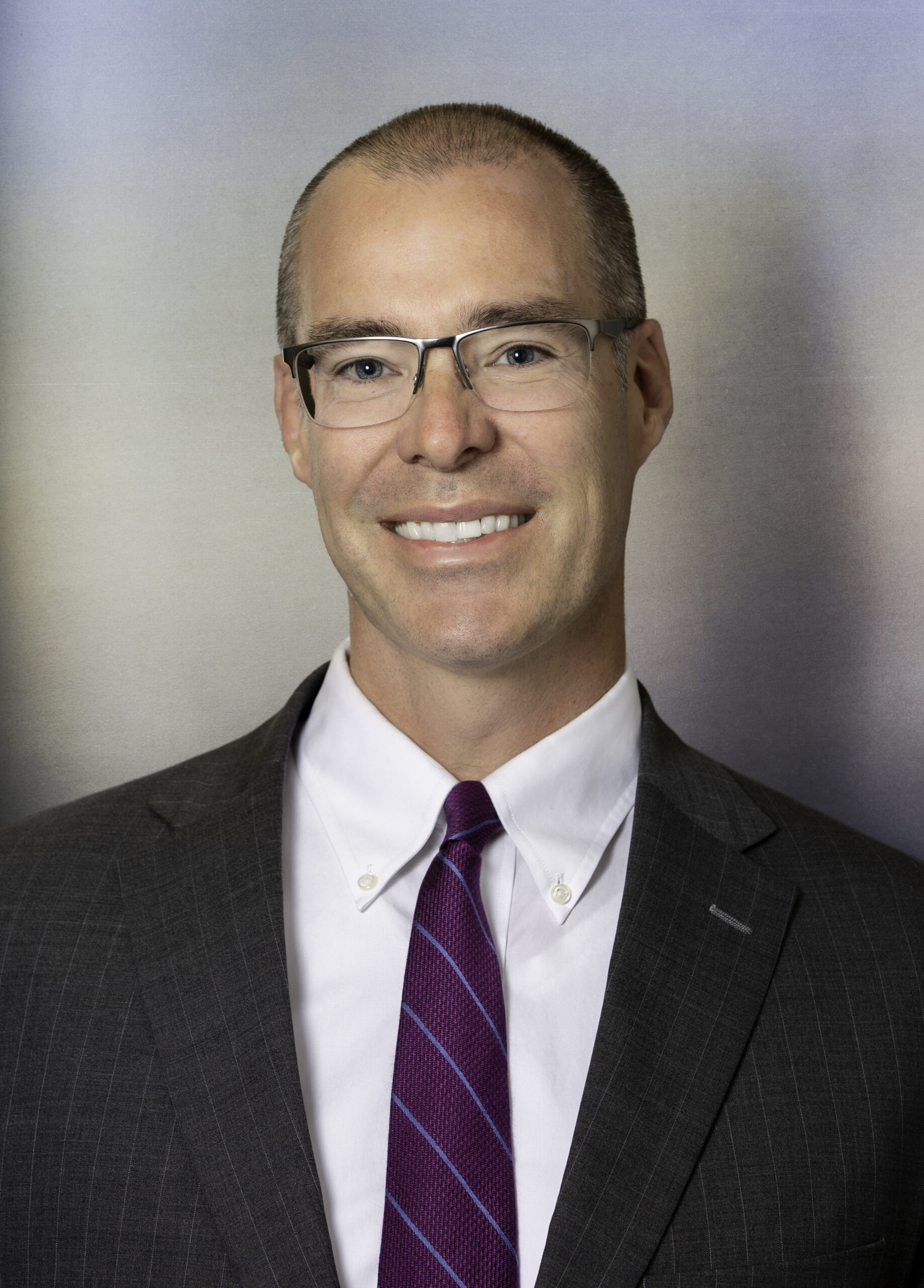 Why Should You Hire Michael Sheehan As Your Attorney?
Getting charged with a crime can turn a person's world upside down. A conviction could mean the loss of a job, separation from family, and jail time. A conviction stays on a person's record permanently and can forever change how a person is perceived by the public. Simply put, the stakes could not be any higher.
The odds of successfully defending a criminal case improve dramatically with the right criminal defense attorney. The right attorney respects his clients and gives them a voice. The right attorney has a strong work ethic and believes in the constitutional right to a fair trial. The right attorney is an experienced criminal law specialist. The right attorney will level the playing field.
Michael Sheehan represents clients charged with all types of criminal offenses – from relatively minor traffic matters to homicides and sex assaults. He has tried over sixty cases to jury verdict and has a proven track record of success in the courtroom. Michael Sheehan has tried cases in every county in the Denver metro area and has earned the respect of prosecutors, judges, and fellow criminal defense attorneys.He understands that successfully defending a criminal case requires a thorough defense investigation, the ability to identify and litigate complex legal issues, and the willingness to take cases to trial. Perhaps most importantly, Michael Sheehan does not view any of his clients as "just another case". He is able to empathize with his clients, put himself in their shoes, and see the case from the client's point of view.
In addition to his work in the courtroom, Michael Sheehan has created two tip sheets, "Stages of a Criminal Case" and "Six Things To Know If You Are Under Investigation". Mr. Sheehan is a member of the Fellows of the American Bar Foundation, the National Association of Criminal Defense Lawyers, The National Trial Lawyers, and the Colorado Criminal Defense Bar. Mr. Sheehan is board-certified in the area of criminal trial law by the National Board of Trial Advocacy.  In addition, Mr. Sheehan has been selected for recognition by SuperLawyers, has a perfect rating of 10 out of 10 on the attorney website AVVO, and has achieved a rating of 'AV Preeminent' by Martindale-Hubbell.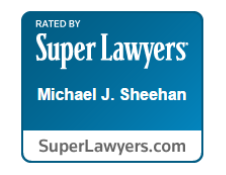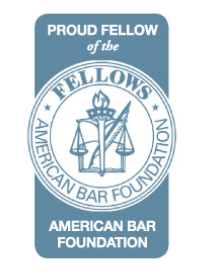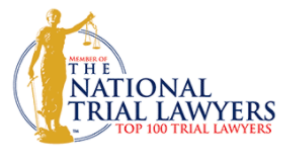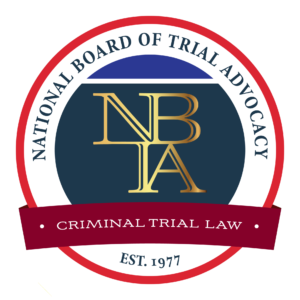 We hired Michael after a misunderstanding. Michael was very understanding, compassionate and knowledgeable. He communicated with us regularly and answered any and all questions we had promptly. His professionalism, knowledge and efficiency is unparalleled. Hopefully we never have the need for a lawyer but are very grateful we would know where to turn to. His expertise and relentless advocating helped get the case dismissed. Thank you Michael.

Mr. Sheehan is about the most top notch defense attorney as you'll find in Colorado. I was in dire need of professional representation and with his help we won and got results. His professionalism, sincerity, and mostly, his above and beyond attitude is what struck me as, this is the GUY. He was amazing. Polite, genuine, honest and above and beyond in handling my case. Mike is SUPERIOR and we'll within my BUDGET at the time. In fact he was half the cist If 2 other firms I previously contacted.If you need to be represented hire Mike immediately. As you see with reading his reviews, level the playing field and get RESULTS. Mr. Sheehan is the MAN...

william meyer
01:17 06 Jan 22
I recently was involved in a case and was fortunate enough to retain Michael and his services. I have never worked with such a professional, responsive and driven attorney. I can not speak highly enough of him and his work. This case transpired during the Holiday's and Michael made him self readily available for both me and the detective that was involved in the case so we could reach a result quickly and efficiently. When Michael says that he will do everything he can to help he means it and I will continue to utilize his services now and in the future. If you are looking for an attorney that will go to bat for you and your case Michael is that guy.

Michael Sheehan is a very knowledgeable Criminal Defense Attorney. He worked back and forth with the D.A. and got me A Plea that most thought was impossible. I also retained Michael a second time to Help Modify the mandatory protection order to get Myself and my Children back into the family home that had been vacant for many months. He can definitely spot a "Victim" that knows how to use the judicial system as a weapon against the defendant. Thanks Michael!

Allen Torres
16:15 15 Dec 21
I can't possibly say enough positive things about Mike and how he handled our case. His legal expertise is top-notch, he is incredibly responsive and genuinely cares for his clients. He took the time to answer every question and provided information to allow me to make informed decisions. There was never a time I didn't feel at complete ease knowing Mike was handling every detail, big or small. I completely trusted him and know without a doubt, he fought hard to get the best possible outcome for my family. And for that, my daughters and I will forever be grateful to him. Mike is a phenomenal attorney, one of the most honest and best attorneys out there, and an even better person. I highly recommend him for anyone looking for legal representation.

Melissa Evans
18:27 08 Dec 21
If I state that Michael is a fighter and an absolute professional in his field would probably be understatement! He is someone that would never leave in doubt the smallest detail, someone that gives you complete confidence in the legal process and would go above and beyond to make sure your case is solved and in your favor. I referred Michael a client that was already let down from another attorney that completely mismanaged the case, but not Michael - he took took over and won!! Now that's what I call a true professional that you need 24/7 behind your back to look after your affairs so you sleep a little easer and enjoy your everyday life. Thank you Michael for being there every step of the way and helping my friend!

Stefan Todorov
17:48 22 Nov 21
Easy to work with. Honorable and honest, excellent with great customer support.

Shanglo303
15:37 03 Nov 21
I've been knowing attorney Michel Sheehan for a number of years. He's represented me in two cases. In both cases his integrity is exceptional. His knowledge of the law is impeccable and his understand of my situation and what I was going through had a touch of human compassion. The justice system is a mean and cruel place and prosecutors just want to incarcerate people left and right. Michael Sheehan understands justice, fairness, and the humanity of what is right. On a scale of 5 stars I would give him 6 if it were possible. He's the right attorney to represent anyone.

Amadeus & Kelly Harlan
01:09 23 Oct 21
Excellent attorney. I was lucky to find Michael and I can't say enough about my experience. From start to finish it was great. Great communication. He cares about his clients and he's professional and put me at ease. From the first phone call I knew he was the one that cared and wanted to help me. Best attorney I've ever had the pleasure to work with. I would recommend him to anyone.

I have nothing but positive words for Mr.Sheehan I was referred to him by a family member for my husbands case and because of his expertise and professionalism the case outcome was better than expected. I honestly feel he genuinely cared for people in tough situations and that need criminal defense. I would highly recommend if your in need a criminal defense attorney.

I have been working with Mike for almost 4 years now and we finally closed our case out. Mike is the best attorney I have ever worked with. Mike genuinely cares about his clients and is definitely not about the money. He is about doing what is right for you. Mike will let you speak your mind and will allow you to be the one who makes the decisions. He will give you his opinion but will do what you say. I recommend Mike to anyone who I know will need a great attorney. Mike has helped changed my life in so many ways and my son and I will forever be grateful for what he has done.

Michael was supportive and professional. He explains everything in details. He made everything passes smoothly. He is highly recommended.

Before Micheal I had paid another lawyer an insane amount of money and in our first court appearance the lawyer told the judge he wasn't prepared for court. Then asked me for more money. Micheal was in the court room representing another case and seemed pretty confident and knowledgeable. Right then I fired my lawyer and sought out to hire Micheal. He took my case and I am so glad to have hired him. I told him want I wanted for the end result and he achieved it. My advise is if your innocent do not take any plea deals just to be done with court. Stick out with Mike he'll fight for you! He does a darn GREAT job.

William Watkins
16:56 10 Jul 21
Writing this review I'm not at all surprised by Michael's 5 stars or the other reviews written by his past clients, He went above and beyond and working with him to resolve my own legal issues couldn't have been more straightforward and professional. I highly recommend Mr Sheehan's services and he will absolutely do whatever it takes for you to succeed in your case.

Crassus Conquest
17:27 01 Jul 21
I would highly recommend Michael for any of your law needs. Not only is he very professional but he approaches every situation with honesty and clarity. I was in a bit of a pickle and very stressed but from the first phone call that I had with him, I knew he was the man to handle my case. He was very reassuring throughout the entire process and didn't steer me in any kind of unwanted direction. Whenever I had a question he would respond quickly. You will be happy if you decided to hire Michael. He is an incredible attorney!

Justin Benson
21:19 30 Jun 21

Jagz Singh
15:17 20 Jun 21
Michael did a fantastic job of helping me with my traffic ticket. He took the time to get to know me as a person and made me feel at ease with a difficult situation. He arranged an agreement before we even had court so that our time in court was very limited. Michael ensured the best possible outcome for me and I cannot thank him enough.

Brandi MacBean
14:17 16 Jun 21
Working with Michael was an incredible experience, despite the circumstances. He was professional, organized, and his demeanor both over the phone and in court gave me calm in an otherwise stressful time. During the searching process, I spoke with numerous lawyers and Michael was one of the only ones to not only call back but to see if I was alright. In court, he was respectful of both the judge and the opposing counsel. I highly recommend his services to anyone looking for legal representation, truly.

Christopher Halbach
01:29 09 Jun 21
Michael was extremely professional, had the appropriate temperament, and gave the appropriate and needed advise, that got my situation settled in a way I could not have done on my own. Overall he greatly reduced the stress of a somewhat overblow situation, and managed the minutia of it for me so I could get on with my life. I would recommend him to any friends or family for traffic offenses as he handled my case in a manner that ultimately got me a resolution I am happy with, at a very reasonable fee.

paul lintault
04:22 27 May 21
I could not be more satisfied with Mr. Sheehan representation. Michael took the time to explain all outcome and what I should expect which helped alleviate the anxiety of the whole process. He was professional, extremely patient, and compassionate. Michael truly cares that you are comfortable and prepared with no surprises. I highly recommend Michael to anyone seeking legal representation for driving offenses.

Brian Woodard
18:01 26 Mar 21
I have nothing but nice things to say about Michael Sheehan! He is one of the most professional, patient, and easy-going attorneys I have ever met. Michael genuinely cares about his clients; he puts in the time and effort to find the best solution. His services are affordable and he is worth every penny! I would recommend him to anyone and everyone!

Bethanie Vasquez
16:35 03 Feb 21
Mike is a sharp, down to earth lawyer. He helped me resolve my legal challenges with expediency. Importantly, he always leveled with me, laid out my options in clear English, and presented his opinion regarding the best strategy to move forward, while being careful to never apply pressure.

My entire experience with Mike Sheehan was wonderful. He helped me process a very stressful and emotional situation, was always available when I had questions, and explained what was happening every step of the way. He is professional and kind, and I was very happy with the resolution. I would recommend him to anyone.

Julia Todd
04:09 29 Jan 21
I can't say enough about Michael Sheehan he was extremely professional and very easy to communicate with. Michael always made us feel comfortable in asking any questions about our claim. He was truly a fighter and would fight until the end but he was also sensitive to his clients needs and decisions. Honestly I would recommend Michael Sheehan to anyone that needs an attorney.

Shelly Abeyta
23:53 16 Nov 20
I highly recommend Michael. He is an excellent attorney who exhibits outstanding communication skills. He was meticulous and detail oriented, consistently explaining to me my various options in non-lawyer language so that I could easily understand and make the most appropriate choice to meet my needs. He was always thorough and took the time to answer my questions in a timely manner. I would absolutely call him again should I ever need a trustworthy attorney again.

Heather Hickman
05:23 06 Nov 20
I enlisted Michael's help and advice on some legal matters. He was attentive, reassuring and overall incredible! I can not say enough great things about his service! I would highly recommend if anyone needs some legal help!

Erin Murphy
00:32 06 Nov 20
I highly recommend Michael Sheehan. Professional, communicative, personable and thorough. I was never in the dark about what was going on and Michael responded very quickly to questions and concerns that I had. It's nice having someone in your corner during rough situations. Michael was incredibly supportive on top of everything else!

Jenna Peeples
18:45 30 Oct 20
Mr Sheehan has tremendous knowledge of the law, the courts and the specific people involved, and most importantly, he cares deeply about his clients. He walked us through the process, helping us feel confident and prepared. And his advice was spot-on. I'd be happy to work with him again and recommend his services to anyone who needs legal expertise.

Chris Varosy
16:20 29 Oct 20
Mike helped me through a matter in a very professional manner. He was always quick to respond and had great advice. I would definitely recommend Mike for any legal matter.

Christina R
01:12 14 Sep 20
I have dealt with a few attorneys over the years, but Michael really stands out! He put me at ease on the very first phone call! I was facing a civil matter that I could have tried to handle on my own. Instead I hired Mr. Sheehan after talking to a few different attorneys. Mr. Sheehan really made me feel like he understood my situation and explained how he could help and laid out a plan of action. He put me at ease many times throughout the very stressful process. He is very responsive and thorough. I never once felt that he didn't care or wasn't working hard on my case. He is an absolutely wonderful person in addition to a very knowledgeable and skilled lawyer.Even though I did not win my matter exactly the way I hoped, I also did not fully lose, which would have been worse. I did not permanently lose rights or freedoms and I owe it all to the hard work of Mr. Sheehan. He was able to navigate the process and help achieve a positive outcome. I am confident in his abilities to argue a case and defend his client.Hopefully neither myself nor anyone reading this review will ever need another defense attorney, but I certainly know who I will call if I do!Mr. Sheehan does great work and I would refer anyone to him in an instant.

Mike helped out my son with a legal matter. He was professional, courteous and walked us all through the process. Having Mike involved put me at ease, and made the process less of a mystery. I'd highly recommend Mike!

Jeff Van Ornum
23:07 13 Aug 20
I could not have asked for a better lawyer than Mike. He was there to answer all of my questions whenever I needed, explained things to me thoroughly in terms that I could understand, and was very encouraging. You can tell he really cares about his clients and his work. I highly recommend him.

Denise Casali
21:44 09 Aug 20
I can't say enough about Michael J. Sheehan. He represented my step son in a very big case and from the beginning he was always there to answer any questions. He worked hard and got the case dismissed even though the prosecutor was trying for a plea deal with a felony charge. He saw the unfairness and fought for us when most would of given in. He has a lot of experience with the procecuters and is familiear with everyone at the court house which is very important. On top of being good and compassionate he is very economical. At a time of need most other Attorney's charge a lot of money, Michael was very fare with his fee. Michael J. Sheehan saved our life.

Luis De La Rionda
03:30 22 Jul 20
I just want to thank you Michael Sheehan for going above and beyond to prove my innocence. This was a scary charge I was facing and you made me feel confident by hiring you. You did not disappoint! You were very thorough, caring, knowledgeable, and stayed in great communication throughout my entire case. I could see that you believed in my innocence from day one. And the results showed that . Michael got all my charges dropped! I will never use another attorney again other the Michael Sheehan. I would highly recommend!!

Michael was very professional, very realistic with me about the outcome of my case, and very responsive to me with the things I needed. He made sure I was always prepared and I knew what to expect. This entire experience for me was made better having Michael as my attorney. I would strongly recommend his services to anyone looking for legal assistance in the future.

Mr. Sheehan is a great lawyer, helped me through a tough time and got me an offer that would not stick with me forever.

carlisle porter
12:56 09 Jun 20
Michael was incredibly helpful, and has *changed* the trajectory of my son's life. We could not have done it without him.With a young teen caught up in the courts in difficult times (school shootings, drugs, alcohol, nicotine - again, social media), it was easy to end up in a downward spiral of despair.I can't express enough how - just knowing that *somebody understands the system and has your back* - allows you to finally focus on and try to resolve the underlying issues. Mental health issues. Substance abuse issues. Etc. There needs to be more focus on rehabilitation instead of incarceration.His empathy, patience, and professionalism were unparalleled.Many, many thanks. I cannot recommend him enough.

Christoph Wertz
20:38 03 Jun 20
Michael is the best lawyer I could have asked for. Extremely professional, intelligent, and respectable, he also does a great job at explaining legal terms to clients in an easy to understand way. Great communication and is very dedicated to his work. It is hard to find an attorney who does such a good job. I felt completely confident with Michael representing me in court and would recommend him to anyone.

Supplemented Health
14:30 17 Mar 20
Michael was very professional and polite. He was prompt, communicative and resolved my issue quickly. Fees were reasonable. I would highly recommend Michael to anyone in need of a criminal defense attorney.

Terra Colstad
13:58 14 Mar 20
I definitely recommend Mike, and if ever need be, will work with him again myself. He is truly a great guy and a wonderful attorney. He immerses himself into his cases, truly cares for his clients and their circumstances. He is extremely honest, straightforward, hard working, quick to respond to an e-mail/call or text, very professional but WONDERFUL bedside manners. I am extremely pleased with the work he did for me and on my case.

Amanda Warren
17:34 13 Mar 20
Mr. Sheehan helped me with my speeding ticket. He was professional and due diligent. His communication with me was what I liked the best about him. I was going to lose my driver's license because of this ticket, he managed to make sure I got points knocked off, as well as got to keep my license. I would highly recommend Mr. Sheehan to anyone in a legal bind. Thank you very much for your professionalism and help, sir.

Zachary Bruner
19:47 26 Jan 20
Michael Sheehan was very polite and professional. He was also very compassionate and I trusted him from our first conversation. He is a great lawyer and I highly recommend him.

Liliane Ngunjoh
16:26 21 Jan 20
Mr. Sheehan represented my son recently for some very serious criminal charges. We could not be more pleased with the outcome. He was very professional, gave us good advice and acted in the best interest of my son. I highly recommend him.

Mary Stevens
21:06 27 Dec 19
This lawyer's a beast ya'll he'll hook ya up righteous 🔥🔥🔥

Grant Hobbs
01:42 25 Dec 19
Michael was the third attorney I called regarding my 20 year old case. He was honest from the beginning that he had never seen a case quite like mine, but was very optimistic about the outcome. His "worst case scenario" was better than other's "best case". While many would have thought this to be too good to be true, he seemed incredibly competent and had a plan after our first conversation.Mike knows the system. He is honest in what he can do for you, but won't oversell. In the end, my case turned out much better then even he had prepared me for. Moreover, the bill was incredibly reasonable. While the retainer for felons is pretty high, he is worth every penny. Also, I got most of my retainer back because he was able to work this out so easily. He billed in 10 minute increments, and outsourced to staff where he could to save money.Mike is truly my superhero. He gave me back my life after 20 years. He believed in me and my case. If you ever find yourself needing someone in your corner, he's the guy!

Michael was very professional and polite from the first time we spoke. He was honest with his pricing and never pushed me into anything I wasn't comfortable with. I was always informed about what was going on with my case and know that he worked hard doing research to better the outcome for me. I will absolutely recommend him to anyone in need, including my friends and family. 5 star service!

Alanna Miller
18:27 30 Nov 19
Great service from a lawyer that I can trust. His fees were reasonable and his estimates were accurate. He was prompt, communicative and understanding. Highly recommended.

Andy Zoutte
22:57 15 Nov 19
Michael helped me resolve an outstanding claim against me that would of had major implications. Being a GC holder and wrongfully accused of a crime put me in a very difficult position. Michael was always quick to respond to calls and emails. He is also extremely professional and to the point, which was a huge benefit in my case. I would highly recommend Michael, for any needs, big or small.

Joe Bodley
15:02 15 Oct 19
Michael helped us through a very stressful case with our son and got us the best outcome we could hope for. He was very empathetic to our situation and provided coaching and counsel to our son that we really needed. His fees were fair and reasonable. I would highly recommend.

Kelli Nicholson
20:12 02 Oct 19
Michael was referred to me by a dear friend (an attorney herself) to assist an criminal defense for a driving violation. I would highly recommend him to anyone requiring legal advise or representation. Michael was fantastic during the entire process, providing thoughtful, meaningful and helpful advise throughout the entire process. He provided very straight-forward suggestions while always being professional, considerate and calming. Michael was responsive and thorough yet mindful of the cost for his time.

Stu Trabant
13:10 25 Aug 19
I live in NJ (and work in a large law firm) and had to hire a CO attorney to represent my son in Littleton, CO for a criminal charge. I contacted Mike by email. He immediately contacted me and we spoke for about 45 minutes. He answered all my questions, and then some! I immediately hired him. I flew out to CO for the first hearing. Mike met with my son and me. Mike explained my son's options and he explained the State's proofs. Afterward, I had many questions and would text Mike. He always responded quickly. I flew back to NJ knowing my son was in capable hands. They went to court and everything worked out in my son's favor. Mike was very professional and helpful. He gave me peace of mind, which to me, is absolutely priceless. I would highly recommend him. I would give him more than 5 stars if I could!

Wouldn't recommend anyone else to represent you.

Micah Thomas
02:26 20 Jun 19
We are very pleased and relieved with a recent challenging case that Mike was able to manage getting what we believe is the best possible outcome for a difficult situation. Mike was always very professional, courteous, knowledgeable, and available to answer questions and concerns. He also researches and is informed of the most recent legislation that can affect outcomes. I highly recommend Mike and would hire him again if the need arose.

Jennifer Jones
15:02 07 Jun 19
I cannot say enough wonderful things about Michael and the representation he provided throughout a personal injury case that went all the way up to the Colorado Supreme Court. I felt confident in Michael from the moment I met him. He is honest, straightforward, hard working and highly professional. My case was emotionally difficult at times and I felt like Michael was just as invested as I was in seeing a just and fair outcome. I needed a lawyer who was resolute and unwavering and because of his relentlessness the result was more than I could have hoped for.Michael is an exceptional lawyer and I would highly recommend him because he fights hard and delivers results!

Jessica O'Donnell
20:03 02 Mar 19
Great lawyer and a great person! I was looking at 5 tickets for 24 points, thanks to Michael I pleaded to a 2 point violation. Saved my business and my license! This man is the best.

My son's case was not a trivial criminal defense and Michael was exactly the what we needed to take care of this case. Michael has been in the business long enough to establish key relationships and his experience was very valuable as well. Michael is very empathetic, patient and respectful - exactly who you are looking for.He is not brash or prideful, but very knowledgeable and resourceful. I can't thank him enough - great job!

Brett Ammerman
03:33 01 Oct 18
You want someone to put on the gloves and fight a case for you? Mikes your guy, he did something for me everyone else believed to be impossible.

harrison lonejustice
17:53 18 Aug 15
Michael Sheehan was a true professional during the entirety of my case. I'm not sure where I would stand with everything if I had not hired him as my attorney.

David Marruca
19:55 27 Feb 15
‹
›