Denver Federal Crimes Attorney
Being charged with a crime can turn a person's world upside down. A negative outcome in a case could result in, among other things, a prison sentence, the loss of a job, or a court ordered separation from family members. This is a time when you most certainly need a Denver federal crimes attorney with experience.
Many people who find themselves charged with a crime have never been in trouble with the law before, and have no idea how the criminal justice system works. Make no mistake about it: the system is adversarial, and the prosecutor is not on your side. An essential first step in achieving a favorable result in a criminal case is hiring the right lawyer. When Michael Sheehan is hired to represent someone in a criminal case, his goal is always the same: to give his clients honest, well reasoned, result-oriented advice, and to aggressively advocate for his clients, regardless of how they chose to resolve their case. Mr. Sheehan, Denver federal crimes attorney, has handled virtually every type of criminal case, and is not intimidated by serious and complex allegations. If you have been charged with a crime, in state or federal court, contact Mr. Sheehan today to schedule a free initial consultation to discuss your case.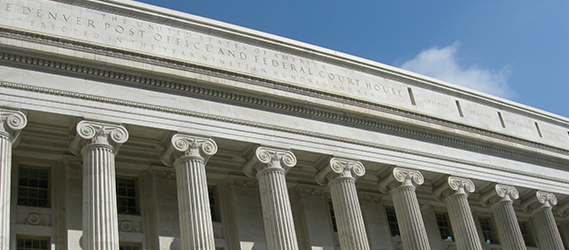 The Federal courts are vastly different than State courts so it is important to hire an attorney who has experience to avoid the pitfalls of navigating the federal system. Contact Sheehan Law today for a free Denver federal crimes attorney consultation regarding your case. Michael Sheehan represents clients throughout Colorado and in U.S. District Courts.