Denver Appeals Attorney
An appeal is a request that a higher court review a ruling made during a trial or court proceeding that has already been completed.  In Colorado, these requests are made to either the Colorado Court of Appeals or the Tenth Circuit Court of Appeals.  A successful appeal could result in a change in the evidentiary landscape of a case, and could result in a criminal conviction getting reversed.  A Denver appeals attorney can help you navigate this complex situation to achieve your goals.
What does the Court of Appeals decide?
The Courts of Appeal can make determinations of law, but they do not hear new testimony, nor do they retry cases. Therefore, appeals via a trial court judgment are determined based on records from the original proceeding. Issues that can be brought forth include claims of an incorrect ruling on use of evidence, incorrect application of regulations or laws, improper selection of jury, as well as insufficient evidence supporting the verdict.
What happens in the appeal process?
For criminal cases, transcripts of the proceedings have to be prepared by the official court reporter. All involved parties will be notified once the record on appeal is filed with the Court of Appeals. The appealing party then has a set amount of time in which they may file an opening brief. The other side is also provided the opportunity to file an answer brief.
Once all briefs have been filed, the case will be randomly assigned to a panel of judges, and oral arguments may be scheduled. This provides the appellate judges the opportunity to ask the any questions regarding the legal issues being raised.
Several weeks later, a member of the panel prepares and files a written statement of the court's decision.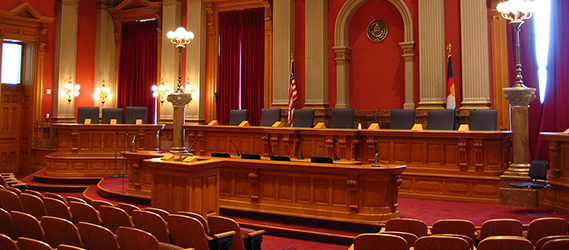 An Experienced Denver Appeals Attorney is a Must
Due to the complexities of these proceedings, as well as your future at stake, defendants should always seek counsel to help determine which remedies are available and most fitting for them.
Contact Sheehan Law today for a free initial consultation regarding your case. Michael Sheehan, Denver appeals attorney, represents clients throughout Denver and in U.S. District Courts.