Denver Drug Crimes Attorney
Drug cases in Colorado are prosecuted according to the Uniform Controlled Substances Act Of 1992. Two primary factors that dictate how a person will be charged are: 1) what type of controlled substance a person is accused of possessing or distributing, and 2) how much of a controlled substance a person is accused of selling or distributing. If convicted, the possible penalties for drug cases can be severe. Having handled hundreds of drug cases over the years, Mr. Sheehan, Denver drug crimes attorney, has the experience and legal knowledge required to successfully resolve even the most complicated drug case.
A drug possession, drug trafficking, sale or distribution charge carries very serious consequences. For those faces such charges, it's important to have an experienced Denver drug crimes attorney to fight for your rights.
Michael Sheehan has extensive experience representing those facing drug charges at all levels of the criminal justice system, and covers a wide range of illegal and controlled substances, including:
Marijuana
Cocaine
Crack
Crystal meth or speed
Ecstasy
Illegally obtained prescription drugs such as OxyContin
There are instances where search and seizure operations were not executed correctly, there was lack of probable cause, or invalid search warrants were used. These situations can be reason to drop charges, so we make sure to look into every avenue for our clients. If you are facing drug charges, including drug trafficking and drug possession, Denver drug crimes attorney Michael Sheehan can provide his expert legal counsel.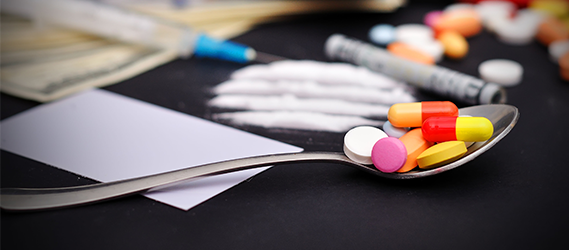 Mr. Sheehan has the knowledge, expertise and compassion you need when your future is at stake with drug charges. He thoroughly investigates all of his cases to insure all of his clients receive the best defense possible, and calls in licensed professionals whenever necessary.
Contact Michael Sheehan today to discuss what defenses may be available in your Drug Offense case. Michael Sheehan represents clients in Denver, Adams, Arapahoe, Douglas, or Jefferson County, and U.S. District Courts.